According to Huffingtonpost.ca a winning Lotto Max ticket worth $50 million was purchased in the city four months ago and has yet to be claimed.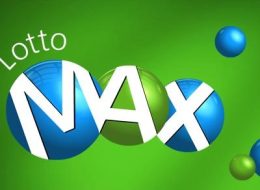 The ticket was drawn on March 14, meaning the winner has one year from that date to cash in. According to a Lotto Max press release, the winner loses potential interest with each passing day that their prize sits unclaimed.
There are no service fees or taxes on lottery prizes, reports News1130, so the winner would still be able to claim the whole amount.
The March 14 jackpot win ties with the largest ever won in B.C.
The winning numbers are: 3, 4, 5, 7, 31, 33, 40 and bonus 49.
Which one of my listings would you buy with that money?
Because YOU Deserve the Best ...