Michele Cartwright – MCNE
I'm delighted to be a real estate professional with Remax Little Oak Realty and have been selling real estate since 2007. A native of British Columbia, I have lived in and around the Fraser Valley for almost 40 years. In my time here, I worked as a bookkeeper for 25 years, owned and operated a cattle ranch, a seed potato farm and an outdoor recreation business, and was the Accounts Receivable and Agricultural Sales Manager for a distribution company. However, my passion for and fascination with real estate eventually led to my becoming a REALTOR® in July of 2007. I love property and I love helping people; real estate is ideal for me.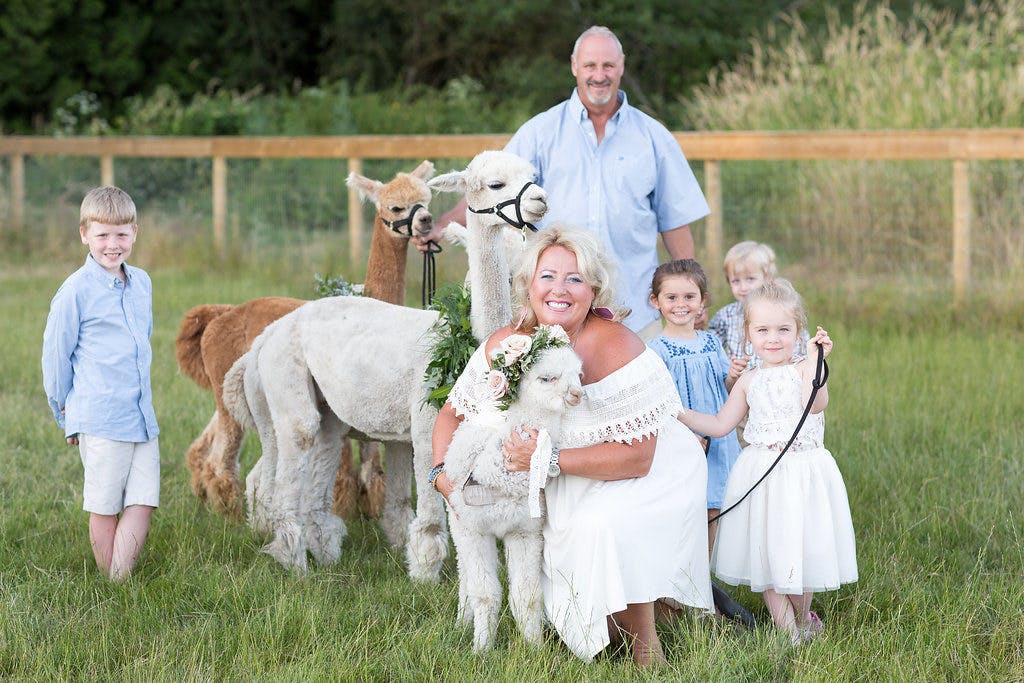 Me, my alpacas, and grandchildren!
In my first year of selling real estate, I was in the top ten percent of Fraser Valley REALTORS® and accordingly became a member of the Medallion Club. Since then, I have earned both the Bronze Medallion, Triple Gold Medallion, and while in a partnership I was nominated for the 2009 Business of Excellence Award in Customer Service.
I feel that my success is largely dependent on my outlook; whether you are purchasing or selling a home with me, I will your investment as if it were my own. I'm honoured my clients have remarked that my knowledge, patience, positivity and listening skills make me an asset to them. I am constantly seeking new ways to make my clients happy and ensure their real estate transactions are as stress-free as possible.
When I'm not helping my clients I'm an active Rotarian with Langley Central, Assistant Coordinator for the Fraser Valley Women's Association in White Rock. In my spare time I love to spend time with my husband, our 5 grandchildren, our dogs Teddy & Trooper, cats Boo-Boo, Tinker & Bell and 4 adult children. We also have 10 alpacas who are kind and gentle we collect their fleece for processing and spinning into yarn for knitting and all kinds of Alpca items. I also love to travel, play the piano, sing, and go for walks on the beach.
---
Sue Warner – Licensed Buyers Agent & Licensed Assistant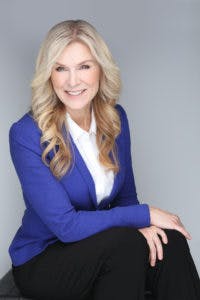 I spent most Sundays of my childhood contemplating properties from the back seat of our Volkswagen. My parents loved taking long Sunday drives to discuss the merits of each passing home. How much was the corner lot? Did this one have a large kitchen? At the time, I thought the only benefits of these drives were the ice cream cones my siblings and I got at the end. Little did I know, this was the beginning of my lifelong passion for real estate and property investing. In 1986, I married a wonderful man who introduced me to the Warner family business, building homes, developing land, excavating, and putting in services. My involvement in the business fostered my understanding and passion for that side of real estate, and when the time came to raise our two daughters, we were able to make wise investments in Coquitlam and then hobby farms in Abbotsford and Langley. While I built my career in the legal field, first working as a legal secretary and later as Regional Manager for a legal services company, my interest in real estate continued to grow. I am constantly studying the housing landscape and educating myself on financial trends. When my daughters grew up and pursued dreams of their own, I decided not to postpone my dream of becoming a real estate agent any longer. I am thrilled to be working closely alongside my mentor, Michele Cartwright (PREC*) who is medallion ranked at the top 10% for realtors in the Fraser Valley. Together, with ethical, caring, and knowledgeable practices, we are dedicated to offering the best stress-free experience in all of your real estate endeavours.